Men in Motion: Strip Clubs NH

AVAILABLE FOR PRIVATE HOME & HOTEL PARTIES!
For the very best in all male revue shows, look no further than The Men in Motion strip show throughout the state of New Hampshire. Our leading edge performers will treat you to a wild night of fun you'll never forget!
Instant Party Info? Text @ 860-478-8050 or Call: 603-966-3073


The Portsmouth Gas Light Company
Every other Month
63 Market St., Portsmouth, NH
(Next to Hampton Beach!)

Jimmy the Greeks
Sat. Nights by the Beach!
215 Saco Ave, Old Orchard Beach, ME
(A Summer Beach Show!)




Guilt Nightclub
EVERY SATURDAY!
275 Tremont St., Boston, MA

Other Events - ME, NH, VT, MA, RI & Other Locations!
Every Weekend Somewhere!
(Go to Showtimes Link)
BACHELORETTE AND BIRTHDAY GIRLS PACKAGES!
CLICK HERE: FOR ALL SHOWTIMES IN NEW HAMPSHIRE!

Call - 603-966-3073


The Men in Motion Male Strip Club Revue features professional dancers with years of experience putting on live performances. Stop by our New Hampshire locations - The Arena Nightclub; our male revue in Nashua, NH and the Gas Light Company; our male revue in Portsmouth, NH (we also do Boston every weekend) and treat yourself to a night of wild, crazy fun like you've never experienced before!
Our convenient male strip club locations in NH makes a night out with the girls an easy expenditure! If you have an upcoming birthday or bachelorette party, come celebrate with some of our hot and sexy hunks! We have live shows every weekend that feature some of New Hampshire's most desirable men. Many of our guests choose to book reservations in advance. Although not required, we do recommend making reservations for large groups. Our New Hampshire nightclub revues are always popular so make sure to reserve your seats while you can! Take a look through our calendar for dates and show times.
We cover: Portsmouth, Manchester, Concord, Nashua, Rochester, Rochester, Somersworth, Dover & surrounding areas!
COME TO A MEN IN MOTION REVIEW NIGHTCLUB SHOW
The Men in Motion Strip Club Revue is the ultimate girls' night out! Whether you're here for a birthday celebration, bachelorette party or any other special occasion, our performers will leave you with a memorable experience. Each and every routine is carefully choreographed so that each performance is fresh and unique. Grab the girls and make yourself at home while our performers entertain you with exotic strip teases!
If one of our New Hampshire Male Revue locations is too far of a drive, don't worry! Our NH male strippers perform in multiple clubs throughout the New England region including: Connecticut, Massachusetts, Rhode Island, New York, Vermont, New Hampshire and Maine. When it comes to the ultimate girls' night out, it doesn't get much better than a male revue! Our live performances are on par with some of the most elite acts in the country. In fact, many our guests find our revues to be just as good, if not better, than Chippendales! Now you have the opportunity to enjoy quality performances right in your local neighborhood. Check out our Male Revue, Male Review calendar and reserve your next visit!
Male Strippers for Your Party in NH | New Hampshire Male Strippers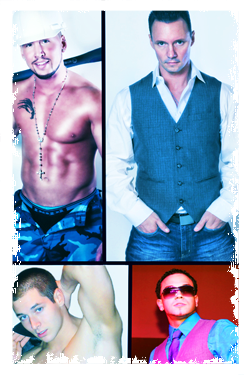 In addition to our male revues, we also offer private rentals in which you can host your own showing from the privacy of your own home. This exclusive service is available anywhere within New Hampshire | NH. If you have an upcoming event such as a retirement party, wedding, or even a birthday, this is the perfect opportunity to surprise your friends with a male stripper. This year, make it a goal to let loose and have fun!
If you reside in the New England/New Hampshire area and would like to book a private showing, please contact one of our representatives. The process is quick, convenient and hassle-free. In only a matter of minutes, you'll have your very own private show delivered right to your doorstep! Imagine the excitement when a handsome, young hunk arrives at your door! Our performers are fully equipped and ready to put on a show, all you have to do is pick up the phone and call now.
CALL 603-966-3073 FOR MALE REVUE TICKETS & INFO
Our New Hampshire male strippers and dancers are also available in MA, CT, RI, NY, NH, VT & ME! Give us a call for more information, availability or ideas you want run by us!
Read Press Releases from Men in Motion.
Classy male revue show comes to Boston, MA with the Men in Motion Dance Revue at Guilt Nightclub (January 19, 2012)
Boston Globe's article talks about Magic Mike with Men in Motion and the Male Encounter (July 4, 2012)
Portsmouth, Manchester, Concord, Nashua, Rochester, Rochester, Somersworth, Dover, NH